Self Motivation Quotes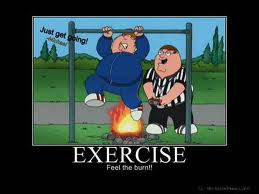 It's not easy to be self-motivated. We realize that learning a language is not an easy task. It takes self-motivation and hard work. In order to help you when you may not feel very motivated, I have compiled a list of some of my favorite self-motivation quotes. Many of the quotes come from the community of Mindbloom.
 "One learns the most about writing once their pen is moving."
"You can't fly if you never jump!"
"Your breakthroughs will come when you do what you've been afraid to do."
"The principle is competing against yourself. It's about self-improvement, about being better than you were the day before." -Steve Young
"If you find yourself getting nervous, stop and relax for three full breaths. Then take one small step, then another. That is how people get to the top of Everest." -Martha Beck
"Today I do what others will not, so tomorrow I do what others cannot." -Jerry Rice
"When faced with mountain-like obstacles, I envision myself already at the top."
"Nobody can go back and start a new beginning, but anyone can start today and make a new ending." -Maria Robinson
"Ability is what you're capable of doing. Motivation determines what you do. Attitude determines how well you do it." -Lou Holtz
"If I can't make it through one door, I'll go through another door – or I'll make a door. Something terrific will come no matter how dark the present." Rabindranath Tagore
"Celebrate every small victory!"
"No matter how slow you go, you are still lapping everybody on the couch."
"Confidence comes not from always being right, but from not fearing to be wrong." -Peter T. Mcintyre
"I am not my challenges. I am not my illness. I am stronger than my mind. I am stronger than my pain."
I hope that one of those quotes took you from la-la land in your mind to putting your mind to work. What is your favorite quote? Please comment on this post below. I would love to hear your thoughts.