3 Tips on Gift-giving for the Holidays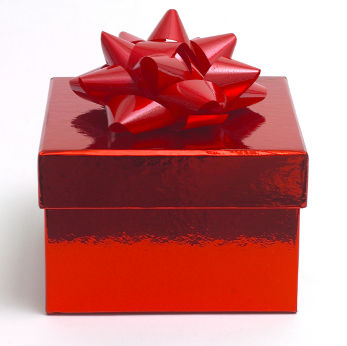 As Christmas comes to town it is tradition in most parts of the world to give gifts to family and friends. For me, it can be a bit of a struggle to find the right gift for everyone. I have spent a considerable amount of time pondering about what the right gift might be for the people I'm close to. Here are a few tips that have helped me become a better gift-giver:
Give something meaningful. What is meaningful for one person may not be meaningful for the next person. What do they want? What do they need? I can't be too specific because everyone is different; however, one gift that was meaningful to my father was giving him a subscription to lynda.com so that he could learn to use his iMac better.
Give an experience that creates a memory. If your daughter is in love with Taylor Swift, buy her some concert tickets. Consider purchasing a vacation package for you and your family. Plan a day trip somewhere nearby you've heard about but haven't visited. I particularly remember receiving tickets to a Utah Jazz basketball game, which I attended with my younger brother many years ago. I was 13 and my brother was 11. We were so excited and had so much fun at the game.
Give the gift of education. This may not be the most exciting gift the recipient receives, but he/she will thank you later for it. Think about something that person has wanted to learn, whether it be how to cook, how to use Photoshop or even Spanish, and help them overcome the obstacle of price. This will enrich their life and help them grow. Lasting memories will be made.