New Year's Resolutions for 2013 – Tips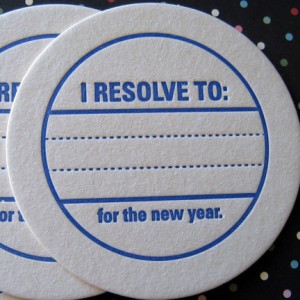 What are your New Year's resolutions for 2013?  A resolution is a resolve or determination to do something. To me, that means if I'm not going to take it seriously, it's better to not call it a resolution (call it a wish or a dream).  Do you take your resolutions seriously? I believe that people are inherently good and that they want to improve their own lives and the lives of others. I want you to be resolved to achieve your goals in 2013, just like I want the same for myself.
I am a firm believer that life is to be enjoyed, not just endured. Many of you will find that the greatest joys you will find come from spending time with those you love, learning, growing and serving others. The fact that you are reading this means that you want to improve your life. You have goals and perhaps you are resolved to achieve them. I'd like to provide a few tips to help you achieve your goals and find joy and happiness along the way.
Think about what you truly desire. What is it that you want to become? What do you really want to do?
Write it down.
Set goals based on what you find in your writings.
Be very specific in your goals. Don't say 'I want to learn a lot of money'. Don't say 'I want to spend more time with my kids'. Instead, say that you will earn x amount of money and that you will spend x amount of time with your kids each day/week.
If appropriate, set a date by which you will achieve your goal. (I will earn $10 by January 31st.)
Write down what you will sacrifice or give up in order to achieve your goal(s).
Determine how you are going to achieve your goal. Put it in writing.
When you have completed the above steps, write down your goal(s), the date by which you will achieve it, what you will give up to achieve it and how you will achieve it in paragraph form.
Read aloud your new 'goal statement' each morning and night. As you read it, see it and believe it as if it has already happened.
Those steps are heavily influenced by the classic book, Think and Grow Rich. I highly recommend that book.
We wish you the very best in this upcoming year. May you achieve your goals and set out to accomplish what you truly desire. If you have a desire to learn a new language or improve your language skills, we ask that you please let us help you. Enjoy 2013!
"Through all of living, have much joy and laughter. Life is to be enjoyed, not just endured."