Best Foreign Language Film Academy Award Winners
One great way to immerse yourself in a new language is by watching TV or movies in that language. If movies are your choice, you should consider picking from the Best Foreign Language Film Academy Award winners. Every year since 1956 non-English films that are made outside the United States are nominated for the award.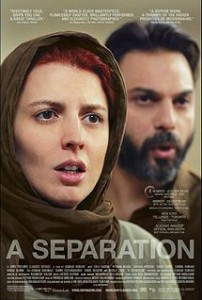 These nominations and awards make a great resource when looking for the best foreign language films. The winner at the 2012 Academy Awards was "A Separation" directed by Asghar Farhadi. The film is in Persian and marks Iran's first win since the award began. Some other notable nominees from this year included "Bullhead" in Dutch, French and Limburgish; "Footnote" in Hebrew; "In Darkness" in Polish, German, Yiddish and Ukrainian; and "Monsieur Lazhar"  in French.
Yes, speaking is the best way to learn, but watching a foreign movie will definitely help you learn, understand, and love a new language. Know any more great foreign films? Let us know in the comment section.