Spanish PowerPoint Lessons
Take a peek at our free Spanish PowerPoint Lessons. Many teachers are using these Spanish PowerPoint Lessons in their classrooms. Your students will find the slides interesting and fun. You can interact with the students, and at the same time, they are using the most effective Spanish curriculum available on the internet. See how effective these Spanish PowerPoint Lessons are and how they will benefit your students.
Lesson 1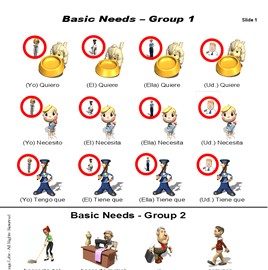 Lesson 2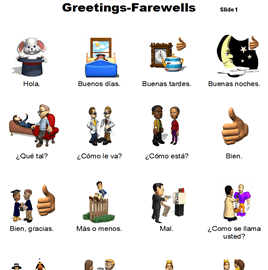 Lesson 3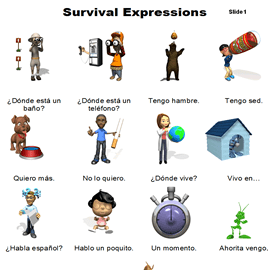 Lesson 4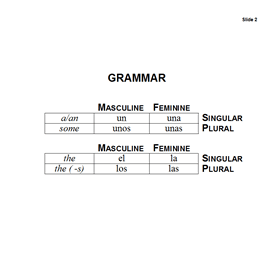 Lesson 5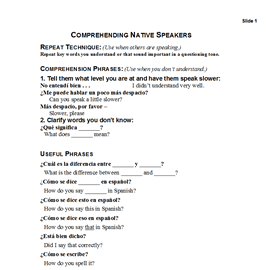 Lesson 6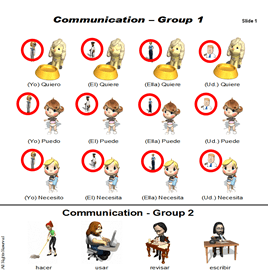 Lesson 7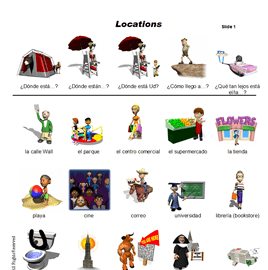 Lesson 8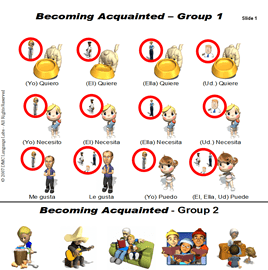 See how our Spanish PowerPoint Lessons helped this teacher!
"Thank you so much for the Visual Link Spanish program. I am amazed by how much I have learned so quickly. I teach English as a second language. Right now all of my students speak Spanish. I can teach them English without knowing Spanish, but learning Spanish has helped me become a better teacher and friend to my students. Recently, I was helping the family of some of my students. I was in a situation where I was waiting with the mother, who spoke no English. She was very patient with me and I was able to understand most of what she said and express most of the things I wanted to say in Spanish. I am only on lesson 10, but I will soon finish all of the lessons."
~ Laurel Parmley
Our Spanish PowerPoint Lessons create the best learning environment for your students
I am so excited to tell you how great these Spanish PowerPoint Lessons are. Students are able to interact with their teacher, giving them the opportunity to practice speaking in Spanish. They will gain confidence in themselves that they will exceed all expectations. See how the Spanish PowerPoint Lessons can work as you and the students interact in Spanish. Watch their confidence soar as they learn and retain new material each day. The students can hear and see words associated with pictures for better memory retention. They will be able to use and recall Spanish concepts in every day field experience.
Additional "Spanish PowerPoint Lessons" Links and Pages:
Use the Spanish PowerPoint lessons in your class curriculum for your student's success. You'll have complete satisfaction as you watch them Learn Spanish fast. Also check out our Free Learn to Speak Spanish Download. Not a teacher? Do you want to understand Spanish movies? Try these Spanish lessons. Read our weekly Spanish online blog to enhance your learning. The Visual Link® method is the best way to learn Spanish. Spanish lessons online will show you how easy it can be to learn a new language. Once you are done with the Spanish for beginners course, try our advanced courses. Learn to speak Spanish so you can communicate with the natives in your community. Study Spanish at home or on the go with our program, and take advantage of all of the free online Spanish materials. Whatever your reason for learning to speak Spanish, let us show you how it can be done. Bring home the best Spanish learning program for your kids and see how easy and effective our free Spanish online lessons are.